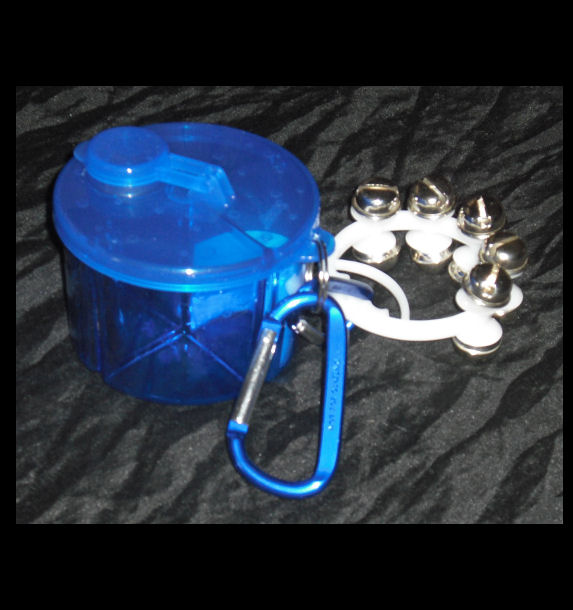 Treat cup is made of a durable see-thru blue plastic.
Snap on top with a pop shut lid.
Has 4 compartments for different kinds of treats.
The attached bells have a pleasant sound
and fits nicely in your hand.
Clip for hanging off your belt or on the wall.
Easy to sanitize.
Item #tre102b - $12.00
* Back *



* Home * About Us * Barnyard * Gallery * Photography * Shoppe * Links * Woodlands * Contact Us *

Copyright © 2002-2023 Sandshaven
All rights reserved