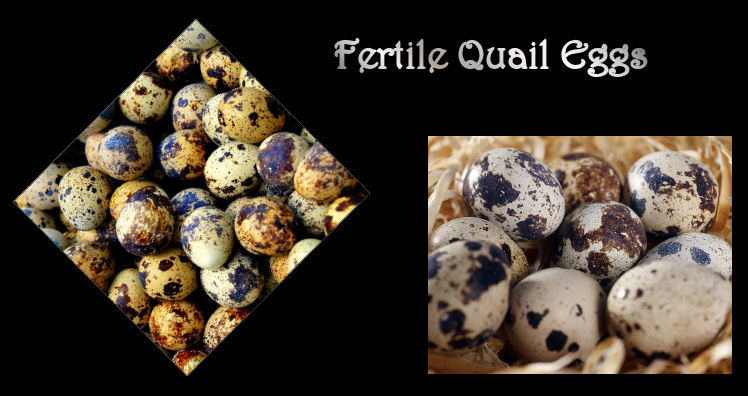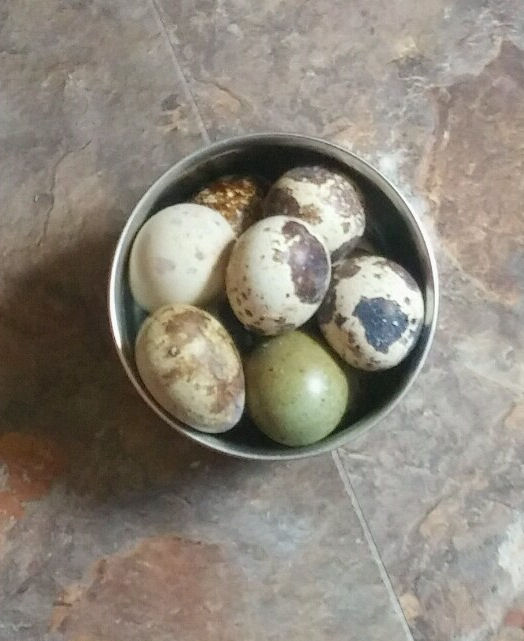 We have fertile quail eggs.
They are a mix of the varieties we have.
Asking $0.70 each.
Please contact if interested.



Hatch #1 - April 10, 2018
We have our first hatch for sale.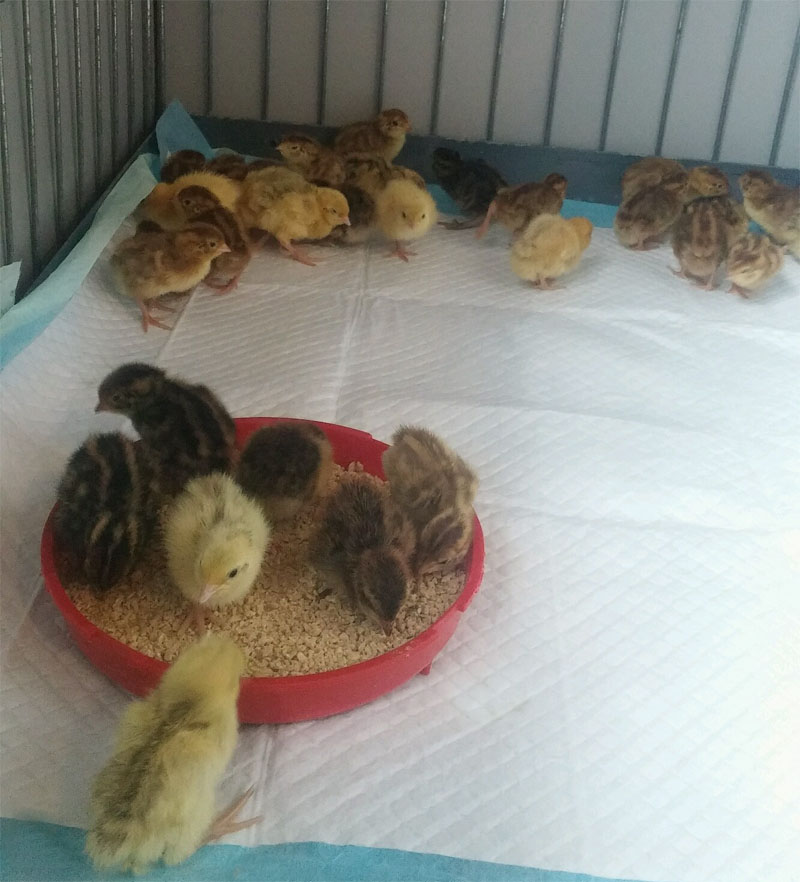 Picture of actual quail taken 04/12/18
Asking $3 each
Straight run.



Right now we only have a few adult male for sale.
Asking $5










* 2018 Quail Price List *




* Please Note: *
These eggs and birds are not sold for human consumption.
They are taxable unless you are tax exempt.



Watch our Facebook page for money saving coupons.
Thanks


* Back to Shoppe *




If You Wish to Contact Us
Please Message, Sharon & Scott @ sandshaven.

Have a Great Day!
* Home * About Us * Barnyard * Gallery * Photography * Shoppe * Links * Woodlands * Contact Us *

Copyright © 2002-2018 Sandshaven
All rights reserved