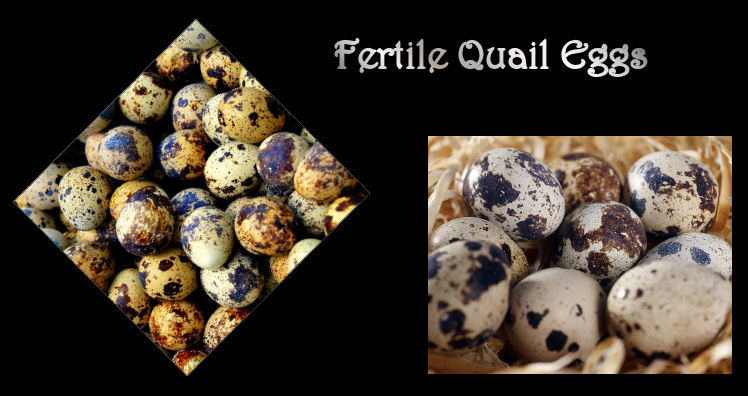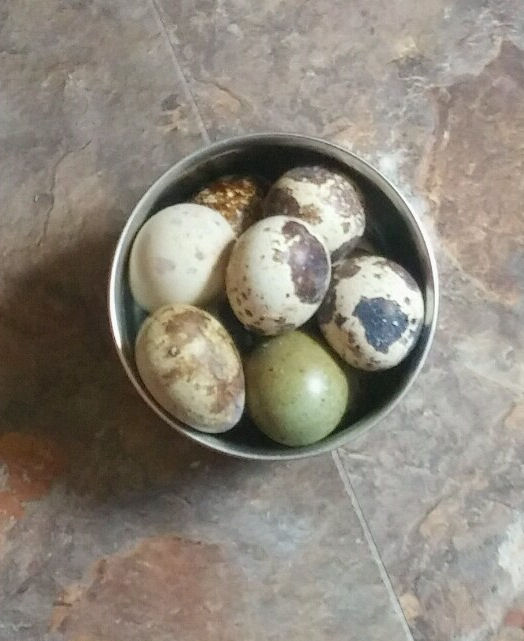 We have quail eggs.
They are a mix of colors.
Which include:
Brown Pharaoh, Italian, Red Range,
"Roux" Dilute, Texas A and M, Tibetan, and Tuxedos.
Asking $20 a mixed fertile dozen.
Contact if interested.



Estimated Hatch Dates
Hatch #1 - July 18, 2017
Please keep checking back.



We have an adult male quail for sale.
He is a beautiful brown pharaoh.
He was hatched 04/30/17.
From Stromberg's egg stock.
Asking $9






* Please Note: *
These eggs and birds are not sold for human consumption.
They are taxable unless you are tax exempt.



Watch our Facebook page for money saving coupons.
Thanks


* Back to Shoppe *




If You Wish to Contact Us
Please Message, Sharon & Scott @ sandshaven.

Have a Great Day!
* Home * About Us * Alpacas * Gallery * Hatchery * Photography * Shoppe * Links * Contact Us *

Copyright © 2002-2017 Sandshaven
All rights reserved